The only e-commerce company to be on top 20 Vietnam best places to work in 2018
Top 100 Vietnam best places to work 2018 is officially announced in March 27th. Besides, the only e-commerce company to be on top 20 of this list is also revealed.
The career community Anphabe and market research company Intage have just announced the top 100 Vietnam best places to work 2018, based on criteria regarding working environment, compensation and benefit policy, career opportunities, company reputation, etc.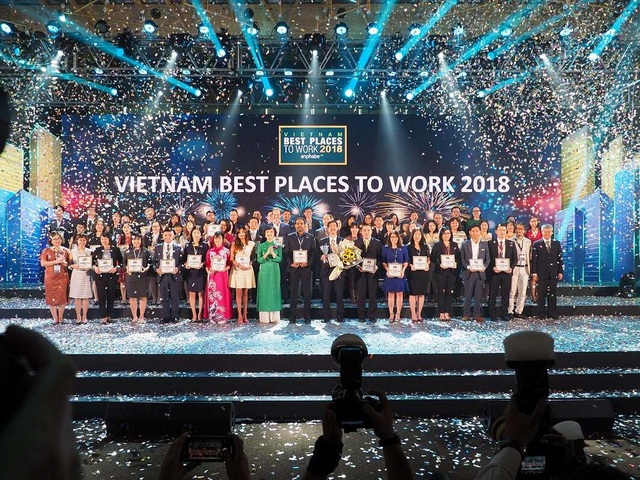 Ceremony to honnor top 100 best workplaces in Vietnam 2018
The survey was conducted at 674 businesses in 24 different industries and had the participation of over 75,000 experienced employees in 2018.
Besides reputable brand names including Vinamilk, Vietcombank, Nestle, Samsung, Viettel, etc., Tiki has officially become the only e-commerce company, as well as the only startup, to be on top 20 Vietnam best places to work in 2018. Another e-commerce unit, which is Shopee, also joins the top 100 but in a much more moderate position of top 50.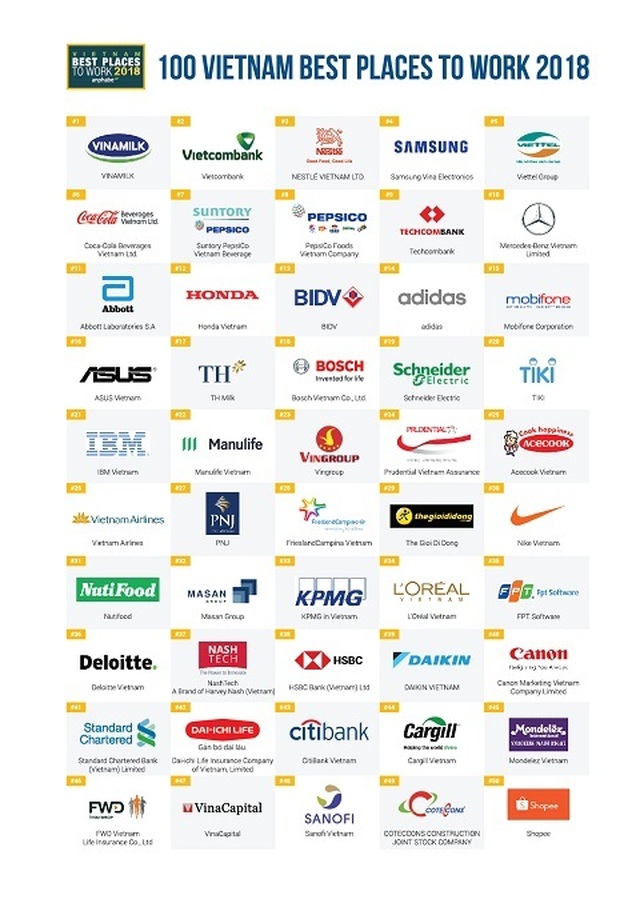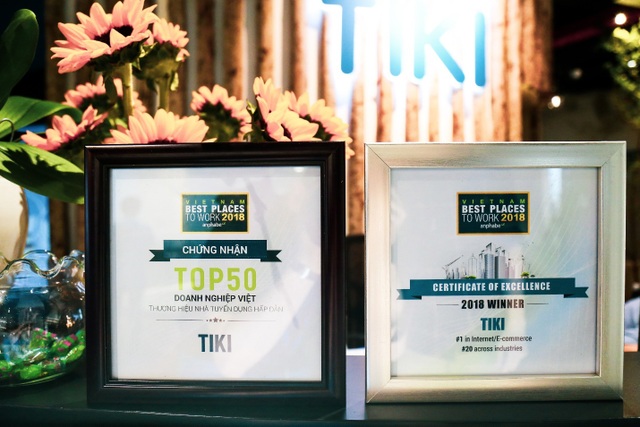 Therefore, it is Tiki and Shopee that are e-commerce businesses called out the names in this prestigious list of Anphabe and Intage, which helps attract more talents to join these organizations.
After the breakthrough of being on top 2 of Vietnam e-commerce highest traffic sites and top 10 e-commerce platform in Southeast Asia along with other Vietnamese e-commerce companies like Sendo and The Gioi Di Dong in Q4/2018, Tiki, a Vietnamese technology company, continues to prove its great attempt in building an excellent working environment with obvious and motivating career path, as well as a good compensation mechanism for employees.
Having been on the market for 9 years, Tiki currently has over 2,000 employees in all departments including Business, Engineering, Supply Chain, Customer Care, Marketing, Human Resource, etc. Particularly, despite being a Vietnamese company, Tiki also attracts global veterans, who used to work for world top companies like Coupang, Amazon, Facebook, etc. This not only helps Tiki learn from them the international knowledge and mindset in all activities but consolidates its ambition and long-term development vision.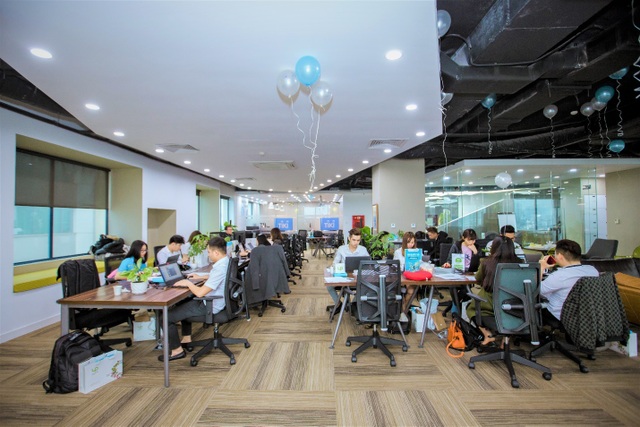 Working space at Tiki
Ms. Sakshi Jawa, Chief People Officer of Tiki, shared about the talents' qualities that Tiki is looking for: "We are continuously looking for talent who want to challenge themselves, learn a lot and be a part of the tremendous and exciting growth we are witnessing."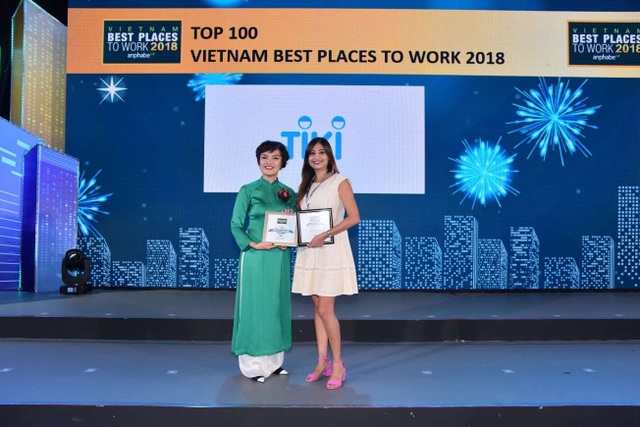 Ms. Sakshi Jawa, CPO of Tiki (on the right) at the Ceremony
Top 100 this time also consolidates the position and influence of Vietnamese businesses to Vietnamese employees when Vinamilk, Vietcombank, Viettel, etc., or Tiki, a representative for e-commerce industry, have conquered the highest positions in the list.